CUSTOMERS' TESTIMONIES
Our Customers Tell Us The Truth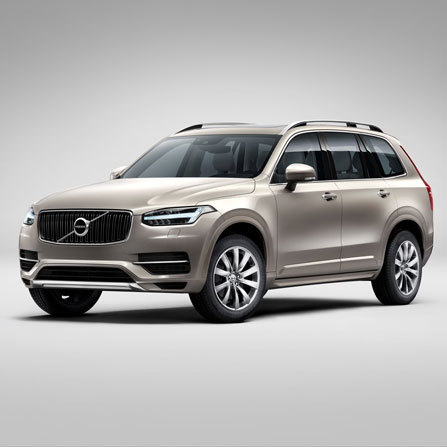 Case 1: Volvo's 4S Shop
Hangzhou Volvo 4S Shop (4S means Sale, Spareparts, Service (After Sale) and Survey, e.g. Customers' Feedback, Different 4S Franchise chains are gaining popularity all over China) used 4 Volvo cars to test the output power by using Steel Shield products. The results are: with the use of Steel Shield lubricant oil, the average output power increased by 8% ~ 12%, the fuel consumptions also reduced noticeably.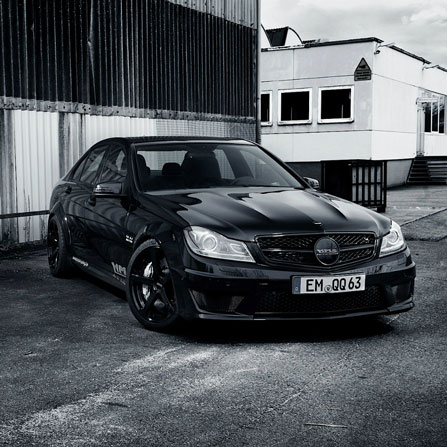 CASE 2: BENZ C63 AMG Luxury Car
A user added Steel Shield into the engine and gear box system of his C63 AMG luxury car. He then drove from Shenzhen to Humen through Shenzhen Bay. He felt very comfortable and the engine was very silent during that 70km travel. But when he arrived Humen Oil Station, the staff told him the lubricants had totally leaked out because he hadn't closed the lubricant tank knob properly. At that moment, he started to realize that Steel Shield had ionized the machines. Therefore, the engine could still run for a long distance smoothly with the presence of magnetic levitation. This evidence proved that Steel Shield can work without lubricating oil !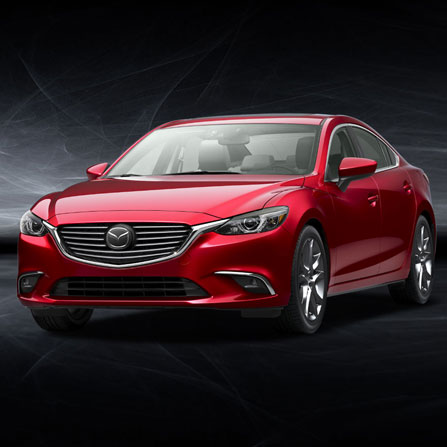 CASE 3: MAZDA 6 Car Owner
A MAZDA 6 car owner, whose hometown is in Hunan, has been operating lubricants trading business over 20 years. Every time he drove from Shenzhen to his hometown in Hunan, the fuel indicator would light up after he travelled two-third of entire distance, and he needed to go to the oil station to refuel. Later, he applied Steel Shield to the same MAZDA 6 and repeated the trip. He discovered that the fuel indicator didn't light up again even he arrived the oil station he visited previously. He continued to drive, and he refueled his car after he arrived Hunan. How amazing it was. He got the same result when he returned to Shenzhen from Hunan. It was impossible for him to believe the results if he hadn't experience the trials personally. He finally became one of the distributors of Steel Shield.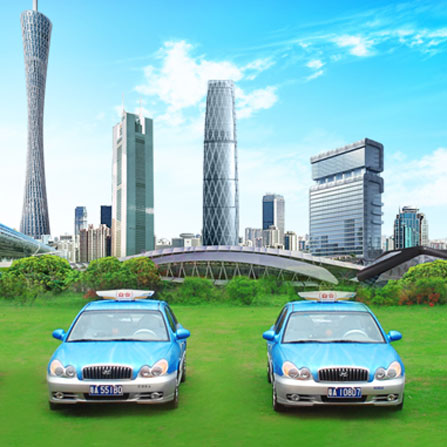 CASE 4: GuangZhou BaiYun Taxi
Guangzhou Baiyun Taxi Group Co. Ltd. deployed 5 natural gas taxis to test the performance of Steel Shield. After 1 month, the 5 taxi drivers were amazed by the 5% reduction in natural gas consumption.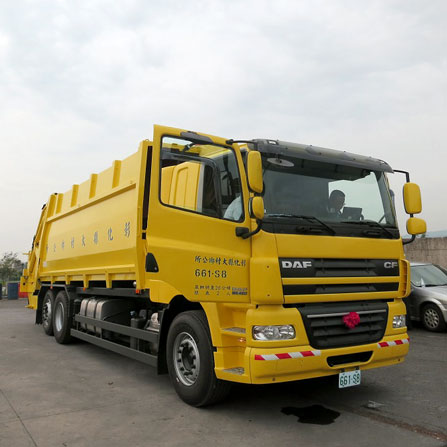 CASE 5: DongJiang Environment – EURO 5 Cars
Dongjiang Environment is a company listed in Hong Kong and Shenzhen. They have over 50 environmental friendly vehicles. After they applied Steel Shield lubricants to 24 tons and 30 tons Euro 5 environmentally friendly vehicles, they found that, on average, the fuel consumption was reduced by around 6%.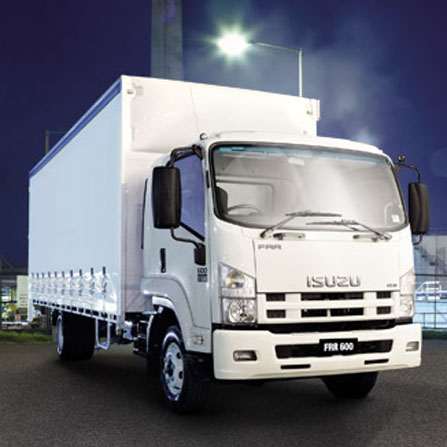 CASE 6: Truck Fleet That Runs between AhenZhen And Beijing
A truck fleet routinely travels between Shenzhen and Beijing. They saved 7% diesel fuel on average after they applied Steel Shield lubricants.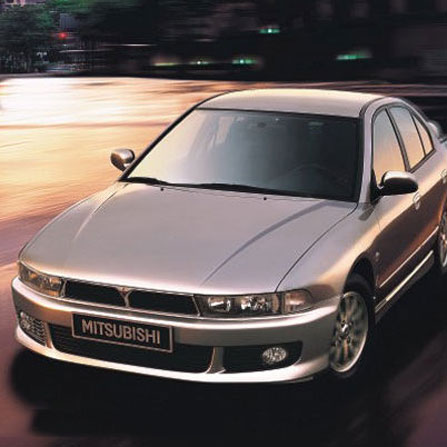 CASE 7: MITSUBISHI 2.5-Liter V6 Car
One of our company's founder, Mr. Wan, have a Mitsubishi 2.5-liter V6 car. He found that 1 liter of petrol could only drive 10.50 km. However, with Steel Shield added, 1 liter of petrol has been able to drive 13 km which saves about 23 % of fuel.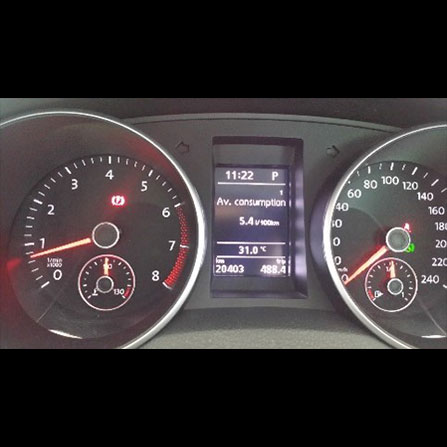 CASE 8: VW Golf 1.4L Turbo Engine Car
The 2013 VW Golf 1.4L vehicle has been running over 20,000km. At the beginning, it used Mobil 1 and the fuel consumption was 6.2L / 100km. Then, the driver switched to Steel Shield Super Synthetic XL 5W30 and drove 10,000km, the minimum fuel consumption was 5.1L / 100km. The drive then switch to made in Singapore Steel Shield ABF-ECI M7 Performer 5W40 and drove another 10,000km, the vehicle consumed 5.4L / 100km fuel on average. This proved that Steel Shield lubricants reduced fuel consumptions by 13 - 18%.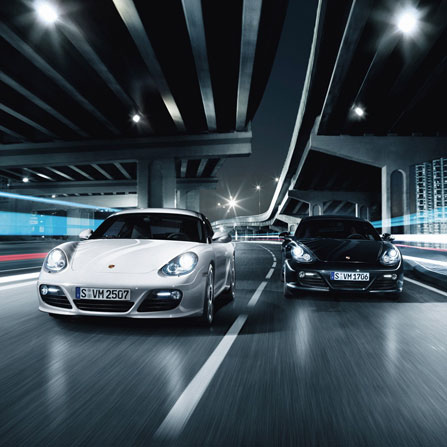 CASE 9: Luxury / Ultimate Performance Cars
A group of luxury / ultimate performance car owners used Steel Shield, and commented that the engines had significantly quieted down, engines became extremely quiet. Also, after they refueled their cars, they were surprised by the ease of power boost. They all felt satisfied. On average, their cars saved 12-15% of fuel that makes them very happy.
Before we replaced 12~15 pumps a year. Bad pumps are now down to 2 per year!

…we started using the product in Dec 2002 I have cut cost on material by 22%.

…bearings & gear boxes we had 1~3 failures a month now it maybe 2~3 a year.

The performance of your products has been overwhelmingly superior to any other lubricants or metal treatments we have used in the past.

The noise from the bearings was down 37% and the temperature was down 16%.

One year we discontinued the use of Steel-Shield and experienced a sharp decline in gearbox reliability…

…the use of the product verse the costs we are currently incurring..…a Return On Investment (ROI) of appr. $45 saved for every $1 expensed or 45:1 ratio.

The Drill & Tap cutting oil increased the life of a chop saw blade from 7 cuts per blade to 43 cuts per blade. This is an incredible increase of 614%.

…Spray Shield, Lithi-Shield grease and the Rail Equipment Shield……We use…..for maintenance on 3 swing bridges…on all gears and gearboxes….a gearbox had run out of oil and the gearbox was empty….Rail Equipment Shield……prevented a massive breakdown to the bridge…using Lithi-Shield grease…..we can use less and do not need to cake the stuff on as we have had to do with other grease we have tried….the swing bridges where we had a squeaking noise in the center pivot….we had tried other products, they would work only short term and noise would return. Finally we tried Steel Shield and the noise went away, and has not returned, which is impressive given that the bridge and the pivot it is attached to weigh appr.1500 tons.

Lithi-Shield grease greasing our boom on our truck……other products we would get grease, water, and rust that would expel from the pivot points. With Lithi-Shield we do not have that problem…..no sign of rust, only small amounts of water, which is bound to happen due to being exposed to the elements….water does not penetrate the grease as found with other types of grease used previously…..and seems to hold up in any temperature, as where we are located it gets to 100+ F degrees during summer and -30 F degrees in the winter…

Lithi-Shield grease reduced the amount of amperage needed to operate the hammer mill with No Load by 39%. The grease reduced the amount of amperage needed to operate the hammer mill with A Load by 11%. This supports less friction translates into decreased wear, decreased downtime and reduced operating costs.

…a tapping operation into 4130 chrome-moly steel tubing. Using TIN coated 12-32 taps, standard cutting fluid, and tapping a depth of 3/4" on our screw machine…..On standard lot size of 5000 pcs we would use approx. 5 taps…..with Drill & Tap, amazing results occurred…On a similar run of 5000 pcs, we used just 1 tap…minimal tool wear was observed. Another lot of 5000 pcs were run with the same tap…nearly 3000 pcs ran before the tap was changed…approx. 8000 pcs with a single tap….87.5% savings for the job!

…drill bits while drilling holes in rail…was only between 3 to 10 holes per bit…spade bits obtain 30 holes per bit…Drill & Tap added production rate increased to between 70 to 80 holes, additional 40 to 50 holes…the life of the bits was increased 40~50%. We were spending US$460 per week. Now it is approx. $108….considerable savings…

…hydraulic pumps for the rail straightener…the pumps were burning up due to a lubrication problem, and each time there was a breakdown it would cost US$1,700 in repairs and the cost of lag time. The life of these pumps was anywhere from one week to a month. Prior to using your product, the temp were approx. 135 F degrees. After using Steel Shield, temp dropped to approx. 115 F degrees. After 18 months, we have not had one pump failure…

42" belt-drive Exhaust Fan, propeller type 1" pillow block bearings. Because of constant start-stop cycling…..fan shaft bearings were a constant replacement item….about every 12~15 months. A new set installed with Lithi-Shield added, same set are still in use after 2 yrs with no visible sign of wear.

Countless sleeve-bearings fan motors, many locked or very near locked, Steel Shield mixed with 150 vis refrigeration oil in about 50/50 ratio, added directly to bearings, 75% of all motors treated responded!

GE 5 HP Electric Motor 1750 rpm 3.6 amps average …with/without load, Steel Shield added amps dropped to 3.4 amps….average…8% decrease in amps consumption.

Hub City Angle Drive Model 321 Speed Reduction Gear box heat problems requiring periodical rebuild and seal replacement 170 F degrees operating temp….Steel Shield added and a week after average operating temp is 148 F degrees, 13% reduction.

I, as Service Manager for Electrolux, was very impressed with………..both your Lithi-Shield and Spray-Shield……your products have made a noticeable difference in the heat, noise, and resistance factors of the equipment I have used them on.

I have just completed a stringent one week test on your Drill & Tap cutting oil. I am amazed at the difference in the finishes and also the added tool life that I have seen tapping, milling and sawing that your product produces. I have treated the edges of the different cutting tools by brushing Drill & Tap onto the cutting edge. Because of the results of this one week test, we plan to use this product with all of our CNC equipment……

One of my first surprises came when tapping a grade 8 bolt, using Rapid Tap, my tap became stuck in the hole. Unable to move the tap, I decided to try Drill & Tap. I was very surprised when the tap broke free as I tapped the rest of the hole. Another surprise came while backfacing a hole on our horizontal boring mill. Normally, using Rapid Tap or other metal working fluids, the backfacing is so hot you cannot touch it after use. Using Drill & Tap, the backfacing bit was only slightly warm after use…..I would recommend Drill & Tap for any machine shop for drilling, tapping, turning, to machining exotic materials.

…I have a gasoline 5hp motorized water pump and one day the thing tilted and lost its oil. I had been running this machine with your product….somebody ran that motor totally dry and it ran for a while until it froze. I opened the motor…..but lo and behold it was intact. To this day the machine is still running, thanks to you Steel Shield.

The Weapon Shield.....along with the Lithi-Shield waterproof grease is very effective bearing lubricant and replaces all other products including grease in our work shop. The Spray Shield is the most effective lubricant to use on our chains because it maintains it's presence on the chain longer than others while reducing resistance at the same time.

…we rebuild and repair automotive starter motors for all types of vehicles, cars, trucks and tractors, both gasoline and diesel, American and foreign. We rebuild and repair approx. 1200 units per month….20400 units for the past 17 months. Prior to using the metal treatment (Steel Shield)……a 3% warranty return of our units due to bushing failure. During the 17 months we have been using these two products (Spray Shield oil & Lithi-Shield grease), we have not, and I emphasize HAVE NOT had one of our units returned during our warranty period because of a bushing failure….we would have experienced a return of approx. 612 units during this period…..this has netted us a saving of $9,180.00 plus strengthening the prestige and popularity of our product and our company.

…we rent all kinds of equipment much of which uses two cycle engines and until this year, we were spending approx. $23,000.00 per year on parts to say nothing of the labor involved in repairing the equipment. After you introduced us to Steel Shield last year, our repair parts spending was reduced to approx. $5,000.00 . Your Fuel Shield has virtually eliminated carbon build-up and all our equipment has proven much more durable since we began treating the oil and gas.

…I have been in the ginning business for 35 years. We have used many different oil and grease products and there has never been any grease to compare with Lithi-Shield. The first time I learned about Lithi-Shield, we had bearings going out. We pumped in Lithi-Shield and finished the season with no down time. Since then we have greased every greasable bearing with Lithi-Shield. These products are not cheap but little down time and fewer repairs far exceed the cost.

Before starting to use Steel Shield products we were experiencing problems in extreme pressure (load) areas, such as trust washers, bearings, torque converter hubs and pump bushings. Since we started using your products these problems have stopped, which we feel is very impressive considering we have made no other changes. I have also added Steel Shield to more than one noisy engine in the shop, and shortly after, the lifter noise and rough running went away…

Let me begin this correspondence by informing you that your product has no equal in our opinion. We have been using your Steel Shield for over a year now and all of us here swear by it. As a transmission rebuilding facility, we occasionally experience a sticking valve or lock-up chatter in the torque converter and your products save us the expense of removing the transmission again simply to free a valve or clean a unit that has been contaminated by the transmission cooler.
The vehicles were able to perform when needed and the missed trips were lowered to appr.10% of past history.

…the LRV fleet gear box Mean Distance Between Failures (MDBF) is 8.05 failures per million miles…….The Steel Shield was added…..The MDBF went to 0.689 failures…a significant cost savings in repair cost (material & labor) of approx. US$500,000.

We have been in contact with various OEM and oil companies to see if they endorse the products (Steel Shield). The standard response from the oil companies has been it is not needed, their oil will provide all the protection we need. The testing performed here has shown the Steel Shield is working" "….I fully expect the gearboxes to double the life of the original equipment by the process of overhaul and Steel Shield.

..The (4 units) treated gear boxes have shown a significant decrease in wear metals in the oil. The Cu and Fe in the treated (Steel Shield) gear boxes is less than 25% of the (8 units) non treated gear boxes.

I have been involved with locomotive repairs for 38 Plus Years now….This Steel Shield is by far the best product I have personally seen in my railroad career. It has saved the UPRR millions of dollars…." "Crank journal damage in the past was not repairable…….With the product we are able to reverse this situation…

Adding Steel Shield to the engine crankcase prior to startup of the engine actually decrease internal bearing temperatures as measured with a pyrometer during load test." "Without Steel Shield…..would have required diesel engine change outs that far exceed US$150K each.

…in our traction motor shop…it stated < Please don't take our Steel Shield away. We can't afford to be without it!!!!

In my 33 yrs of railroad service I have seen and tested many different products….when first introduced to Steel Shield my impression was neutral at best. After having seen the results firsthand I am endorsing my first product in 33 yrs, Need I say more !!!

Testing was performed on the Steel Shield Rail products installed in LRV No.4131. The noise testing was performed using a SPM Instrument, Bearing analyzer BEA-53 meter with the sensing probe in contact with the case of the gear unit. The temp testing was performed using an SKF Electronic Thermometer 729117AF meter also with the sensing probe in contact with the case of the gear unit….. test results indicate a significant reduction in shock pulse noise found inside the gear unit. The noise (dB Shock Value) level, with the access floor panel closed, was noticeably less than the other non-modified cars in the fleet. Approximately a 37% reduction in dB shock value. This final operating temp is significantly less (14.75 F degrees or 16% less) than the before testing performed….The use of the Steel Shield products in the traction motor gear units will reduce the wear of the gear unit and extend the useful life.

The last year and half I have been without the use of your products and have experienced increased failures in all areas of our equipment program (Engines, Transmissions, Hydraulic Systems, Gearboxes and Rear-ends.)……I recently got the commitment of the Service Unit Director of Track (Kevin Hicks) to put out instructions…..the only grease that is to be used on the equipment is the Lithi-Shield Grease.
I own a 2004 Peterbuilt 379 road tractor with C-15 475hp Cat with an Eaton 13 speed transmission. Before…. 5.3mpg….now getting 6.0 and the truck has more power." "The fuel saving would be $15,000 per year.

…my Chevy Silverado….about 16mpg. It now gets 20mpg…I've tested Lucas, STP…Motorkote….none of them did……My recommendation to any trucker is…Truck Shield…….will get results that I did.

I own a 2007 Freightliner with a Detroit 60 Series engine with an Eaton Super 10 transmission…...329,477 miles on it…..was whopping 5.1 mpg. It is now getting 5.6 mpg….the oil temp is about 10 F degrees lower….issues with 3rd & 7th gears….problem has never happened since you treated (Transmission Shield) the truck.

We have a 2002 Freightliner FLD120 with a Cummins N14 engine…..6.3 mpg before…we put Steel Shield in the engine, transmission and both gears….increased to 6.7 mpg and that the truck was considerably quieter…..fuel savings alone amounts to $4400.00 a year per truck. Not to mention what other money saving factors will come into play later, like gear and bearing wear.

Our initial tests of Steel Shield indicated a 30 F degrees drop in operating temp of our GM400 transmissions, from a 215 F degrees range to approx. 185 F degrees….in our MT653 Allison transmissions…..considerable savings in downtime and repair…as a result of lower operating temp.

…new 1994 Navistar International 4900 series 24 FT-15000tw carrying capacity got 6~7.25 mpg…..5 months after 5 oil changes (40K miles) started using Steel Shield. After one year (now 150K miles) this truck is getting 10.5~11.5 mpg while other same type trucks are only getting 8.5~9.0 mpg. Since using your products my engine runs approx. 20~25 F degrees cooler, about 190 F degrees instead of 210~215 F degrees. The E.P.A & Ministry of Transport Ontario emission test take two readings. They don't believe the very very low soot and vapor harmful hydrocarbon numbers are next to Zero. The mechanical staff at the manufacturer service center have never seen a cleaner engine, so quiet, peppy and smooth ?? And the idling speed is 550 rpm when it should be 650 rpm ?? With your products savings are up approx. 30% or $8,000 plus per year.

1993 Chevrolet 1 ton pick-up 454 cu in engine 29" tires 3.73 differential ratio with Chevron 10W30 oil average 2800~3300 rpm before Steel Shield added was 111 hp and after 121 hp…..increase of 9% in the net hp….Any power increase of more than 4% is significant.

1977 Kenworth tractor with a 1982 400hp Cummins engine. I've been trucking for over 17 yrs, …. Overtime, I have tried various conditioners, additives, and treatments with very little or no different results. Well to my surprise and shock Steel Shield products far outperform even their own specifications ! The oil at normal p.m. 10,000 miles 8 trips was still in good condition. I extended it 25% more. I started using Steel Shield in my transmission, power steering, and dual rear end. They too started to improve and operate much better….My fuel usage has greatly improved total engine performance. I am getting appr.1.5 mpg more, a 25% increase…

…I reluctantly agreed to use Steel Shield in my BMW 735i. To my subsequent amazement, in monitoring the MPG data in the on-board computer, my normal drive MPG reading of 20.1 average – jumped to 21.3 MPG under general the same conditions.

In 1989 I patented a new style of positraction and/or biased differential. This differential is composed of 2 high reduction cam operated gear sets placed back to back. The gear sets are of trochoid design. The gear sets were made of case hardened 8620 L steel…..build without bearings between the cams and the mutated members….it demonstrated a slip stick tendency at the bearing locations. This slip stick tendency was most noticeable when turning sharp corners at very low speeds. Several lubricants were tested……using Teflon based formulation. However, after prolonged and repeated sharp low speed turns, the problem returned as the temp at these surfaces rose. It was suggested that we try your Steel Shield products and 80W90 gear lube. This solution terminated the slip stick problems…..the test prototype has been driven 500 miles over a period of 5 months and the slip stick or chatter problems have not returned.

…I own and operate a Courier Company which operates over 25 cars, trucks and vans. Every one of my vehicles use the Steel Shield metal treatment. We also use Steel Shield product in our transmissions, rearends and air-conditioners, Lithi-Shield grease for bearings and chassis lubes…… I am getting better gas mileage, longer life out of my motors, transmissions and rearends. Most of vehicles have over 170,000 miles and some as high as 300,000 and still running strong,….Your product is the greatest!

…In a market saturated with quick fix and miracle additives it is hard not to be pessimistic and dismiss a product as a just another gimmick….We tested Steel Shield…the product lived up to the many testimonials we had read and passed the toughest test of all…..Slick 50, Tough Oil and other additives cannot compete with Steel Shield products on…..product performance…

We are an auto supply store…….and have been in operation for 69 years….Our customers rely on us not to sell them anything that is inferior…..One oil well servicing company saved an expensive compressor that had seized bearings. Adding Steel Shield to the oil unlocked the bearings, and the compressor is still in service…..Another customer, who rebuilds tractor transmissions, has been adding a gallon of Transmission Shield to each rebuild transmission and has not had a single failure since he began using the product…..We heartily endorse the entire line of Steel Shield products. They truly are a major breakthrough in lubrication technology.

I am writing to thank you for introducing me to your fine line of Steel Shield metal treatment based automobile products.….Due to the onslaught of somewhat less than honest claims in advertising from your competitors concerning their abilities to enhance automobile performance, I must admit that I was a bit skeptical. However, I am very happy to report a dramatic increase in gas mileage in my company car using the Steel Shield Fuel Treatment and a smooth, quieter running engine using the Steel Shield product…..I averaged appr.180 miles per 16 gal tank. Now…..average between 250~270 miles per tank….Needless to say, I am sold on your products…

I have been a journey mechanic for 19 years and have never believed in any kind of oil additives. It is my experience that a good preventative maintenance schedule, high quality oil and grease would give the maximum life to parts. Our fleet runs an average of 75% off-highway. We did have a problem area that needed help – front end parts and U-joints were short lived and certain Ford wheel bearings. We tried three major brands of grease with no help. I purchase one 12-pack of Lithi-Shield and tried it on the trucks with the early wheel bearing failures. These bearings could not live the life of……12,000~18,000 miles. These units are door-to-door meter readers on rural routes with lots of stop and go, these same bearings are lasting well over 75,000 miles and still going strong…..Front end parts replacement….are almost a thing of the past. U-joints last 10~15 times longer……I still don't believe in oil additives but I do believe in Steel Shield…

…I am impressed with the use of Steel Shield Fuel Treatment in the 8,000 gallon diesel fuel storage tank. Several front end loaders, end dumps and backhoes use this fuel with the added Fuel Shield……I admit that I have had no injection problems, rust buildup or any fungus trace since initial use.

I have a 1984 Toyota mini-van with just over 154,000 miles on it. On the night of May 4th 1996…..it was raining quite heavy….the van would not do over 7 MPH…it turned out we drove at least 38 miles up a very very steep mountain (Ligioner), with 3 big guys in the van WITHOUT ONE DROP OF OIL IN THE ENGINE, GET THIS FOR THE SIXTH TIME. Yes the 6th time. I use Engine Shield in the engine every time I change oil and if there is anyone out there who thinks Engine Shield does not work come see me….the gauge showed we had oil but we did not ….Now I use Engine Shield, Fuel Shield, Spray Shield and other Steel Shield products in everything I own.

I own and operate the world's largest dragline training center, and we use Steel Shield in all the gear boxes of our machines, it's awesome, those of you who don't believe, come see me…If you're not using Steel Shield in your engine, you're the loser, that's for sure.

..I own and operate a rental fleet of 16 high performance corvettes. Two major problems I have are the way my customers drive these high performance vehicles and returning them filled with the cheapest fuel they can purchased…..lack of performance due to the fuel used. This problem is solved thanks to Fuel Shield…Every one of my vehicles uses Engine Shield….also use Transmission Shield in every transmission and rearend with excellent results…..decrease in auto maintenance cost…

I purchased a new GMC pick-up truck…I decided to try your Engine Shield….my mechanic, Daryl warmed that I was wasting my money…..against his advice, I used it anyway, as per product instructions. At about 106,000 miles, I noticed some exhaust smoke at initial start-up. Daryl explained that it was about due to have the valve seals replaced. Upon removal of the valve covers……see No Visible Sign of Wear.

I recently sold my 1994 Suburban diesel and purchased a 1997 four-wheel drive Suburban diesel. I used the Fuel Shield and Engine Shield in the 1994 model with excellent results and have continued to use it in the 1997 truck as well. When not towing I am getting 23 miles per Canadian gallon and when towing I get 15 mpg. This is a 120 kph or 75 mph….Engine Shield protects the motor the Fuel Shield gives us the power to pull a 70000-LB trailer in overdrive through most hills and mountains.

.on Feb 23 1995, a school bus traveled approx. 7 miles with no more than one quart of oil in the crankcase. There was virtually no oil pressure showing on the gauge when the bus arrived back at the maintenance garage. The oil dip stick was so hot that I could not handle it with my bare hands…..this bus contained Engine Shield. Had this bus not been treated, I do not believe it could have endured the abuse of running the engine that distance…..the engine should have seized due to excessive heat……after repairing the oil leak, the bus was started, ran smoothly….I'd recommend Steel Shield products be used in the bus and vehicle fleets of any school districts or any other organization that has mechanical equipment in use on a day to day basis…

…my 1982 Honda Civic 1300 had limited my use of the car to around town driving because I could not go over 50 mph due to severe engine vibration. I also had experienced a substantial drop in gas mileage. I was very skeptical of adding ANY product to the crankcase of my vehicle as I had never seen any positive results from such additives. While one of my son was in medical school, he was a salesman in the pyramid sales scheme for Slick-50. We used Slick-50 in 5 family vehicles at that time – not ONE of the vehicles experienced the touted improvements in mileage, horsepower, smoothness, etc….I have been extremely impressed with the results your product (Steel Shield) has provided. My car has had a 25% improvement in gas mileage and my old oil consumption has been cut in half…..80 mph on the expressway and I had acceleration to spare. My civic hasn't run this well in at least 40,000 miles – it now has 85,000 miles on it! I can hardly believe how smooth my car now runs !

I own 6 module trucks and have had problem with U-Joints going bad. Lithi-Shield has almost eliminated the U-Joint problem. I also put Engine Shield in all crank cases and gear boxes.

…I am not a believer in additives, but you really got me with your Injector-Shield injector cleaner. I tried it on a few really hard cases and was so impressed that I started using it on every car that comes through the shop. I now buy it in 5-Gal pails and pump a dose in after each repair. Believe me even if the car isn't in for engine work the customer comments on how much better the car runs after we get through.

…we have all had the problem on regular tuneups when the car still didn't run or idle smooth after we finished but the Injector-Shield seems to complete the job really nice. Just drop in a dose before road testing and when you get back to the shop your job is finished.
…the transmission was drained….sent to the track with no lube in…after having Steel Shield installed. After a dozen pulls on the chassis dyno, we then went to the track for testing. The car went 40 racing miles at speed before the transmission failed. Upon inspection, some of the internal parts are still very useable! Amazing!.....Transmission & gears with no fluid hardly last a lap…

We started off by using Steel Shield in our racing business, we packed wheel bearings, lubricated axle splines….engines and transmissions…..Steel Shield…and is something that we cannot go to the track without.

Steel Shield is used in our race cars, tow vehicles, family cars, motor home and our off-road vehicles….strict rules in our race shop these days….Nothing leaves the shop without Steel Shield……oils/grease….period!

Early in the 1997 Drag Racing season….use your products in our 1996 Pontiac Pro Modified Formula Firebird Race Car……after using the products (Engine Shield, Fuel Shield) for the entire 1997 season we found that it far exceeded our expectations. Not only did we race the entire seasons using the same race engine, but we also exceeded our expected performance level.

The car went faster and quicker than ever posting excellent numbers consistent throughout the season. Our engine produces over 2200 horsepower and travels at speed over 200 mph…..our team endorses the Steel Shield name and is very impressed…….your product will be included with all our future endeavors.

Over the past year we have had the opportunity to use your Fuel Shield and lubricants under various racing applications with exceptional results….Engine Shield was used and continues to be used…..in our Briggs & Stratton go-kart racing motors. These motors are blueprinted, run on pure methanol and are exposed to extreme rpm's and temperatures…..during 1994 my son raced under the WKA and IKF and won three national championships. We rotate three different motors and have never experienced a motor failure. Our motor builders are very impressed with the lack of wear on the rod ends and crankshaft journal casings, less than 0.0005 of an inch after 25 to 30 races on each motor. On several occasions the motor temperatures have reached 450 F degrees with no damage to the piston and ring assembly…we will not race without Steel Shield…
…TRANE 7.5 ton rooftop air conditioning unit, model#YCH090A2L0AA average running time 16 hrs per day…6.5% EPA added…..compressor amperage dropped from 22.5 on 5/31/93 to 18.8 on 8/23/93.

10'x20' Freezer, R502 refrigerant, using a Copeland MRA-0500 compressor, 3 phase, appr.14 yrs old, box temp appr.-10 F degrees. One of two condenser fans had quit. Compressor, in the high ambient conditions locked up. By reversing directions several times, we were able to break compressor loose, but unit was drawing almost full locked-rotor current. Oil level OK, Steel Shield was added directly to the crankcase. Power was applied, the motor speed picked up as amperage steadily dropped! The unit is still running after 3 yrs.

Hill 8' Frozen Meat case, upright, Copeland LAM-0310, 3 phase, semi-hermetic compressor, R502, normal case temp.-5~-15 F degrees. Service call on case-high case temp., Case iced up. Case de-iced and restarted next day. Compressor noisy, after 2 days still would not pull below +20. Steel Shield added to crankcase. Customer reported next day the case is below zero!

Fuller 1000 Vane Compressor 7.4 amps average consumption, Steel Shield added after 1 hr average consumption is 6.4 amps, 14% reduction.
…hydraulic problems on my fishing boat. The pump was making a lot of noise and lots of vibration encountered……a few extra ounces of Spray Shield, I said and put it in the hydraulic system. Within a few minutes the sounds of the pump and rough vibrations ceased. To this date I am having to raise my engine hatch to make sure the hydraulic system is running. I have also liberally spayed exposed bolts and metal parts on the engine with Spay Shield. It stopped the rust problem and no more seizure of bolts, etc., from the salt air environment here on Pacific Ocean.
I am doing some industrial problem solving at an aerospace company making flare decoys for the U.S. Navy. They had very difficult problem in their extrusion process as the barrels and the dies in their extruders would run extremely high temp and pressures. If the pressures were too high, sometimes they would experience dangerous magnesium fires and extensive damage with much danger to the employees. We applied Steel Shield on an extruder by swabbing the barrel and the die. Using the same raw material, we started up the extruder and experienced a 500 PSI reduction in pressure immediately. There was also a drop of appr.15 F degrees in the barrel temp simultaneously. The time between barrel and the die cleaning has increased at least 50%. When the cleaning is to be done, it takes very little time and effort……they are applying to all six of their extruders…..most importantly they have not experienced any magnesium fires in any of their extruders since…

Our Company manufactures equipment for a machining process called BALLIZING…..In this process very close tolerances are maintained, usually within +/- 0.00005 of an inch…..In a recent test using Weapon Shield and Steel Shield EPA we were able to decrease the surface finish by over 80%. This was not possible with any other lubricant that we had previously used. In the test above using a powdered metal casting we were able to achieve a 6 micron finish. On leaded steel we have reduced the surface finish from 50 micron down to a 10 micron. This is a 500% improvement.

…with Weapon Shield….in a variety of long guns and handguns….in each case, I found improvements in the smoothness of operation as well as functional reliability. The most dramatic improvement came in an AR-15, which I had just built for high-power competition. Fitted with tight tolerances throughout, break in can be a problem. With this particular rifle, a good cleaning followed by a thorough application of Weapon-Shield was all that was needed. Appr.700 rds later, the gun is tight, slick, smooth and reliable. The experience with a .45 auto has been just as promising.

I have a COLT .22 diamondback with a 4 in barrel. It has a few quirks driving me up a wall, extraction was impossible and it seemed to bind on double action….when I removed the cylinder ejector/ratchet head I was shocked to find that it was funky, corroded and yucky…..I whipped out my Weapon Shield and soaked it down. I brushed the cylinder area with Weapon Shield and scrubbed the chamber….I have never seen a .22 full of lead like that. I fired about a dozen Winchester Wildcats in it. Of course the Weapon Shield is doing a hell of a job on removing this mess. By the way, the sticking extraction problems vanished and the gun stopped binding.

After having used Weapon Shield on several weapons that are used by our department training Academy and which have approx., 500 to 1000 rounds fired through them per month I found that the use of Weapon Shield on these weapons not only improved accuracy but also reduced the failure rate in these weapons (Ruger mini-14 5.56 cal. Rifles and Smith and Wesson model 15 .38 cal. Revolvers)….Before I use Weapon Shield I had a recurring problem with the slide rusting within 8 hours after use. I used Weapon Shield on this 80 Colt .45 semi-automatic pistol and after 30 days it has not shown any sign of rust. This weapon has been fired approx.800 to 1000 rounds.

We have just assembled a run of 38S combat guns on chromed receivers and used Weapon Shield exclusively on this group of pistols…..impressed with the overall condition of the pistols after testing firing as they cleaned up very nicely. Also in this group where that 2-9mm stainless steel commander pistols (tightly fit) tested flawless with no galling problems.

…in extensive shooting sessions at the Ray Chapman Academy….I was a bit skeptical when you first introduced me to the product. Now I am convinced that there is a great advantage on using Weapon Shield….has the highest film strength of any lubricant I have ever used….easily penetrates under the lead….to prevent the lead from soldering inside the chamber….a natural choice for the best in rust protection…

We here at VIC are proud to announce the inclusion of Weapon Shield oil to our fine line of Action Accessories….Every product included in our catalog is thoroughly and rigorously tested by me personally. Weapon Shield has become the only oil Vic International recommends.

…the first time I was aware of your product was in May 1989. I received a bottle in my shooters packet at the Bianchi Cup match, held in Missouri. Since I had always used Breakfree lubricants…..I decided to try your lubricant….I was looking for something that would not show the gumminess of Teflon based lubricants…..I was rewarded immediately in my handguns with less powder fouling in the chamber area and along the rails of my 1911…..I can go up to 1000 rounds in practice without cleaning….used it in my Rem.1100….Breakfree has always gummed the magazine tube requiring a cleaning before 200 rounds….upon switching to Weapon Shield I noticed a significant decrease in fouling……my shot to shot double taps had gone from .21~.24 down to .16~.18. This is a significant amount when you consider the Steel Challenge shotgun stages were divided by .2 of a second between first and fourth place. I have shot my 1100 in practice over 700 rounds without a cleaning…..I have downed five pepper poppers with my 1100 in under 1.5 seconds. I will never use any other lubricants but yours…

The Federal Bureau of Investigation (FBI) has used Weapon Shield…….and is totally satisfied with the product as a cleaner, oiler and protectant…